Burke
Wilford
"A bold and fresh voice for Abstract Expressionism."
Burke Wilford is an emerging leader of Color Field Artistry. Wilford's paintings are bold, filled with dynamic color palates and reminiscent of classic Abstract Expressionism.
Burke Wilford's oil paintings are a new interpretation of the dynamics of Modern Abstract Expressionism merged with Color Field Artistry. His paintings are filled with intense colors, complex shapes and layered with introspective themes.  Read More>
Color is a power which directly influences the soul.  Wassily Kandinsky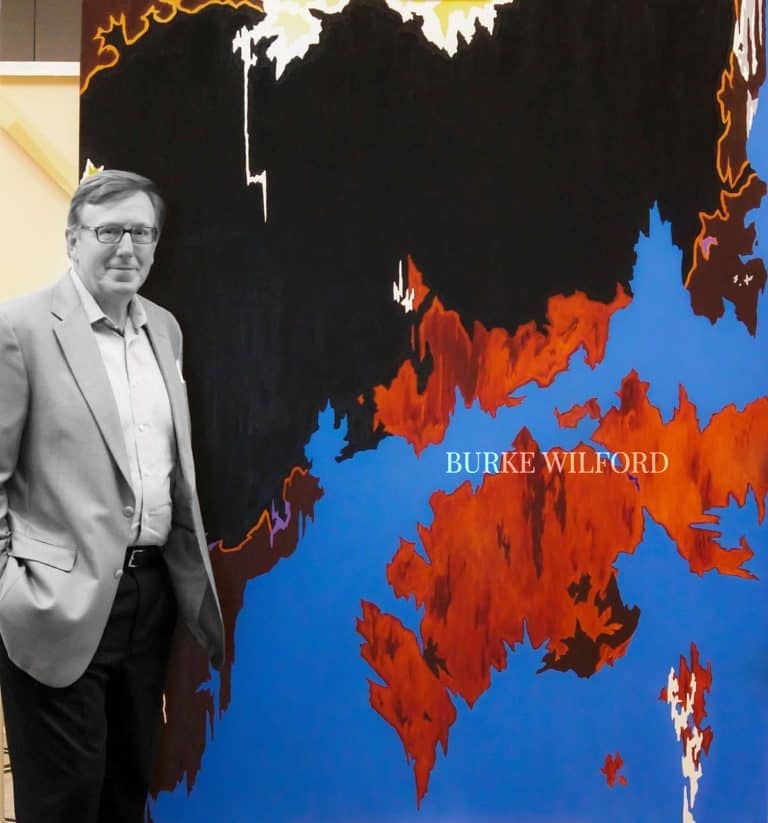 "Abstract art has helped us to experience the emotional
power inherent in pure form."
– Anton Ehrenzweig
Burke is an outsider of the traditional art world, but his work signals that the next generation of Abstract Expressionists and Color Field Artists have arrived.
"I strive to combine the combination of colors in the painting as to evoke a feeling of serenity and inspiration… "
– Burke Wilford
The composition and tension created by the layers of images in Wilford's abstract paintings, allows the imagination to take flight.