BURKE WILFORD's oil paintings are a new interpretation of the dynamics of Modern Abstract Expressionism merged with Color Field Artistry. His paintings are filled with intense colors, complex shapes and layered with introspective themes.
Wilford's art work is naturally interactive, and quickly engages viewers in both the emotional and contemplative levels. It has been noted at showings that the viewers are quickly lost in thought and then have an enthusiastic desire to describe what one sees in the expansive and colorful paintings.
Largely self-taught, Wilford moved into the realm of abstract expressionism ten years ago, building upon the seminal works of the creators of the movement filling his oil paintings with his own lyrical colors and forms.  By drawing on the works of the original American Abstract masters of the "New York School", Wilford chooses the most universal and timeless elements from this genre and presents them with new relevance.
Wilford's paintings are large in impact and form, reverberating with movement while balanced with refined brushwork and hidden detail.  Forms from nature – landscapes, flames, floral fields – are sensed within each composition, morphed into bold motifs and vistas.  Wilford states that inspiration from nature continues to drive his work forward with new combinations of colors and archetypal themes.
Wilford credits his inspiration to the early works of Abstract Expressionism founders – Clyfford Still, Barnett Newman, Mark Rothko and Jackson Pollock. He draws from their iconic images and expansive fields of color to create his own unique and compelling style.
Burke Wilford resides near Washington, D.C., and has had the opportunity to visit many of the great museums in Europe.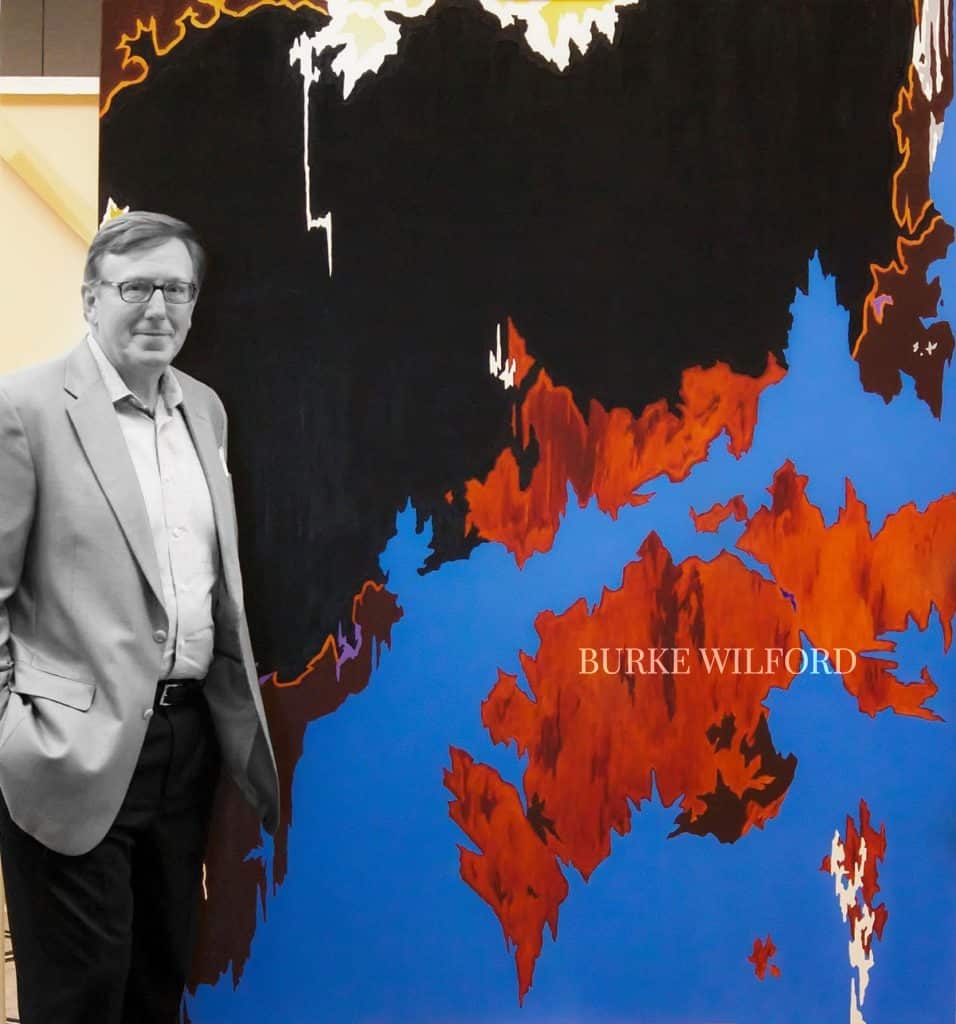 I found I could say things with color and shapes that I couldn't
say any other way.

-Georgia O'Keefe